Forcepoint® Web Security products provide modern, innovative defenses. They rely upon Websense ACE (Advanced Classification Engine) and the expansive WebsenseThreatSeeker® Network for real-time content analysis. They include forward-thinking features such as advanced threat dashboards, forensic reporting and data capture, sandbox analysis of malware, and data-aware defenses that provide containment of sensitive information. And they are easily managed through the Websense TRITON™ Unified Security Center.
More Information: https://www.forcepoint.com/product/cloud-security/web-security
FortiProxy is a secure web proxy that protects employees against internet-borne attacks by
incorporating multiple detection techniques such as web filtering, DNS filtering, data loss prevention,
antivirus, intrusion prevention and advanced threat protection. It helps enterprises enforce internet compliance using granular application control. High-performance physical and virtual appliances deploy on-site to serve small, medium and large enterprises.
Solution Description
Advanced Protection against threats
– Integration with FortiGuard Threat
    Intelligence Service
– Web, DNS filtering and
    application control
– Integration with FortiSandbox cloud
    and on-premise appliance
– AV, IPS, DLP and Content Analysis
High performance and scalability
– Custom –built security processing
    units for high performance
– Scalability from small to large
    organizations
– HA availability for redundancy
Content Caching and WAN Optimization
– Static and dynamic content caching
– Multiple Content Delivery Network
– Decrease Network Latency
– Lower bandwidth overhead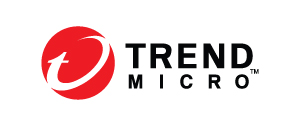 Trend Micro™ InterScan™ Web Security Virtual Appliance is a secure web gateway that combines application control with zero-day exploit detection, advanced anti-malware scanning, real-time web reputation, and flexible URL filtering to provide superior Internet threat protection.
InterScan Web Security is also available as a cloud-based serviceoffering that extends security to your users beyond your corporate network. Another option is a hybrid model of both the virtual appliance on-premise and SaaS models to accommodate the different parts of your business.
Product Description
Fits your current IT strategy but can seamlessly evolve
Stops threats before they affect your network or users
Manages staff Internet activity
Centralizes control
Enables on-the-spot remediation
Reduces appliance sprawl and energy costs
Provides flexibility with three deployment options
Stops threats before they can affect your network and end-users
InterScan Web Security defends against the evolving web threat landscape. It also provides application visibility and control to help you manage how your employees use the web and cloud-based applications.
More information: http://apac.trendmicro.com/apac/enterprise/network-security/interscan-web-security/virtual-appliance/index.html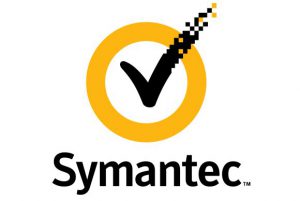 An advanced, cloud-delivered network security service that enforces consistent internet security and compliance policies for all users regardless of location or device.
Solution Description
Security architectures are becoming more stressed with network traffic merging onto the web and into cloud apps such as Office 365. Your data—and your security—has to follow wherever your employees go. Defend your enterprise with an advanced cloud-delivered network security service that's highly scalable, high performing, cost-effective, and simple to use.
'Direct-to-net' security reduces web traffic backhauls to corporate data centers and protects your entire enterprise, especially remote and branch offices, and mobile users.

Advanced capabilities—including secure web gateway (SWG), data loss prevention (DLP), advanced threat protection (ATP), cloud access security broker (CASB), email security, and more—secure all internet traffic with consistent policies that follow users wherever they go.

Security policy automated alignment, performance acceleration, security policy enforcement, and other optimizations secure Office 365 traffic.

SD-Cloud Connector simplifies connecting office locations to Symantec cloud-delivered applications.

Integration with Symantec Endpoint Protection (SEP) extends complete security all the way to your endpoints.
More information: https://www.symantec.com/products/secure-web-gateway
GFI WebMonitor® proactively protects your company from threats to productivity and malware by giving you complete control over Internet access in your company.
More Information: https://www.gfi.com/products-and-solutions/network-security-solutions/gfi-webmonitor